Hero's Hour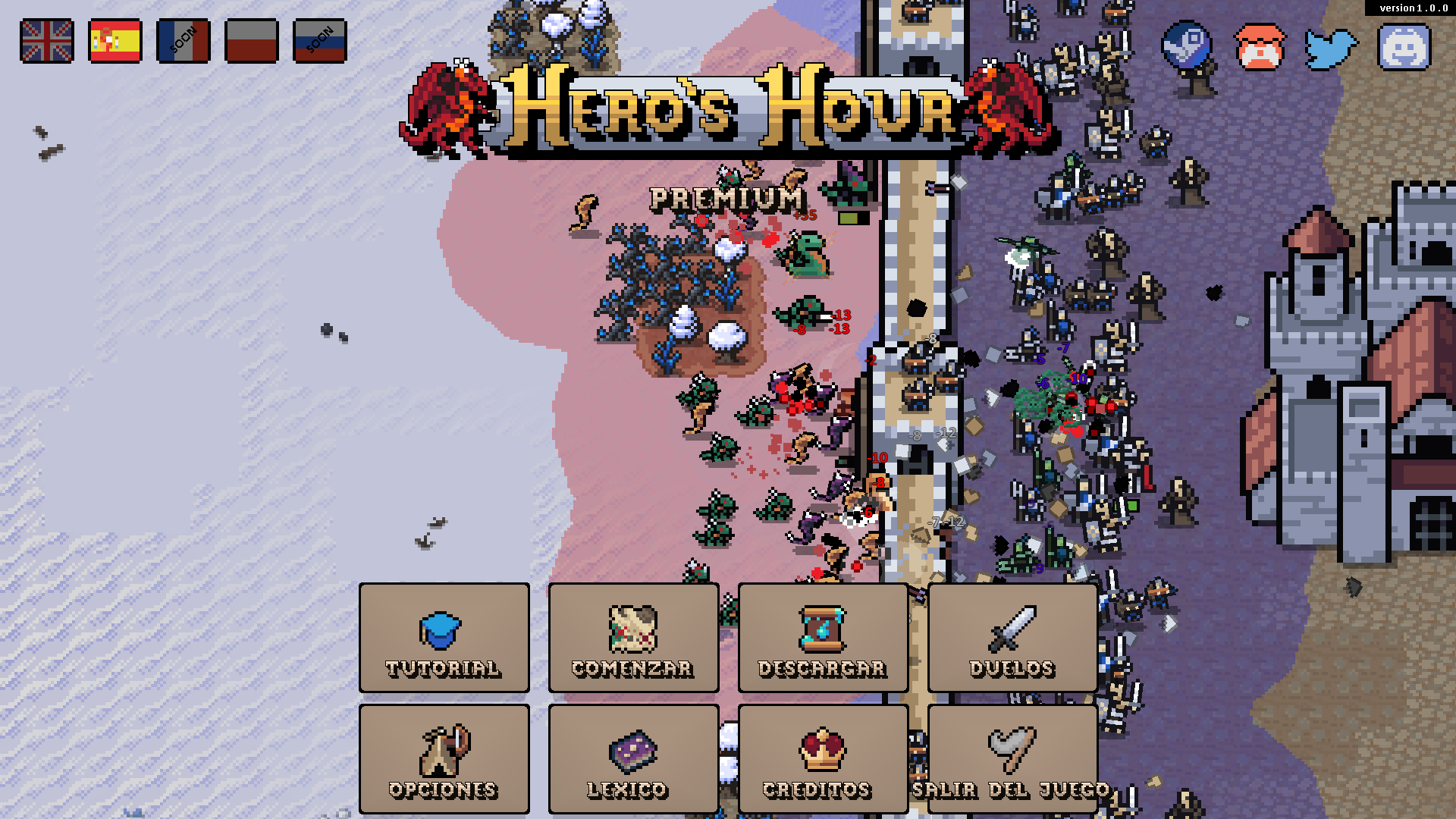 Hero's Hour v1 is now out! It brings sooo many updates and a new, 8th faction.
Price has increased to 10$. I was told to price the game 1$ for each hour of content in it, so it's still on the cheap side. I will also do a launch sale so you can still get it for 4$ for a week.
This might mean you lost access to the premium version of the game. In that case, either get in contact at thingonitsown@gmail.com or wait until I get in contact to make sure everyone gets their keys.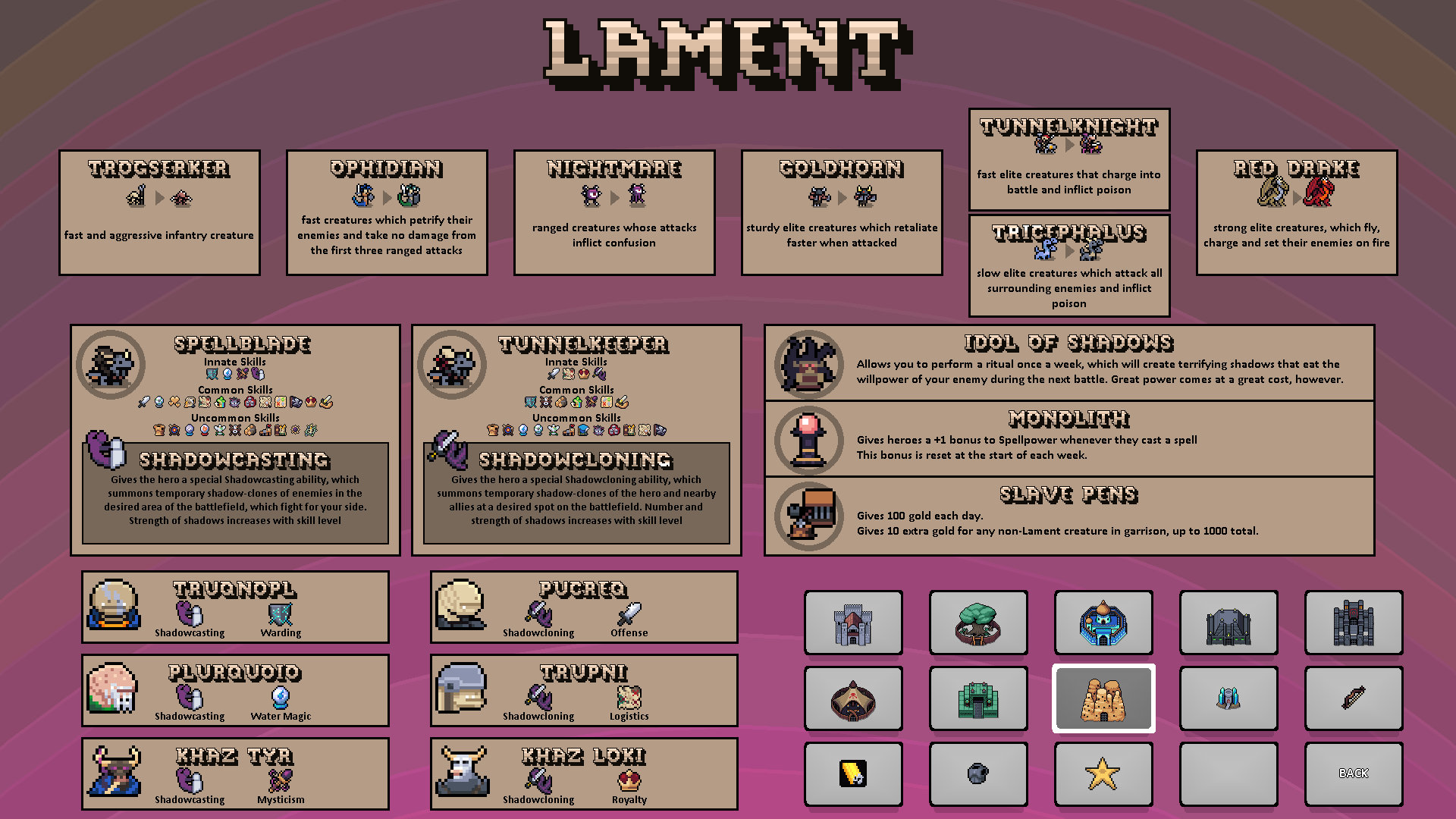 Lament is the new faction, and easily one of my favourites. They have a few special tricks up the sleeve, but I'm not aware of them being overpowered. They specialise in using shadows to sabotage their opponents.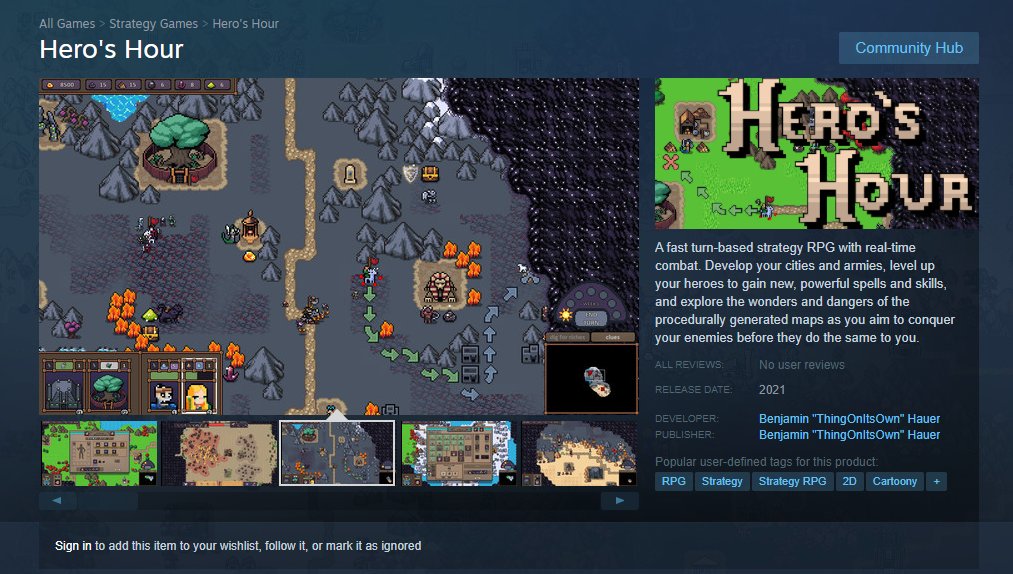 Hero's Hour is coming to steam. When? Not sure. When it's ready. But you can go to it's steam page today and wish-list it, which will keep you updated on the release and will help the game be seen by more people.

If you want to learn what you've missed out on or share stories about Hero's Hour or other stuff, come join us at Hero's Home on discord.
Full development log coming later today!
- ThingOnItsOwn
Files
Hero's Hour - Free - v1.0.0
34 MB
Jun 20, 2021
Hero's Hour - Premium - v1.0.0
34 MB
Jun 20, 2021